About Rossbacher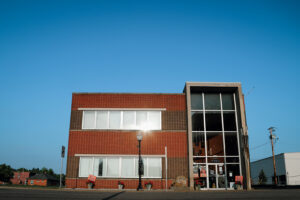 Rossbacher Insurance Group has undergone many changes in its long history. Above all, the agency strives to deliver a personal and beneficial experience to its customers, while providing a great place to work for its valued team members. Many team members have contributed greatly towards the company's success. While it's not feasible to mention every team member's contributions, this page is dedicated to a brief overview of Rossbacher's evolution, focusing on some of the leaders that have helped to mold the business into what it is today.
Rossbacher Insurance Service initiated its first policy on May 12, 1928, in Corry. Founders Richard and Lenore Rossbacher were known for their commitment to honest and ethical insurance treatment for clients. Richard was very active in the local community, serving on Corry CityCouncil for many years.
The tradition of excellence created by Richard and Lenore in Personal Service was passed on to their son, John R. Rossbacher, in 1951. John made it his mission to deliver a personal experience for each client with whom he worked. Every day, he wore a tie clip to work engraved with the phrase "P.S. – Personal Service", which over time became a company slogan. John guided the business with his wife, Nancy, until their retirement in 1985.
Leadership next passed to John T. "Chip" Colwell Jr., who first gained experience in the insurance business working at his father's agency, Colwell, James & Hart, in Erie, PA. He was recruited to the agency and had moved to Corry in 1977. In 1985, to strengthen the team, Chip brought on Tom Wolf from Aetna Insurance. Over their tenure, Chip and Tom welcomed two additional local insurance agencies to Rossbacher. Earl Insurance Service, formally owned by Embert Earl, was acquired in 1986. Mitchell Insurance Service became a part of Rossbacher in 1992. Marilyn Mitchell had represented Erie Insurance in her agency for many years, making it a smooth transition.
Tom retired from the agency in 2005, followed by Chip in 2010, but not before securing leadership recruits that could oversee the agency into the future. Brad Allen joined in 1999, and J.T. Colwell followed in 2005. In 2011, Scott Fogle came on board. The current owners of the agency are Brad, JT, and Scott.
Rossbacher acquired the Heenan Agency during 2010. Tom and Eileen Heenan started their agency in 1974 in Tidioute, PA. As a Certified Financial Planner, one of Tom's areas of expertise was helping customers with complicated life insurance needs. Now, Tom and Eileen manage their ranch in Tidioute, where Tom has been producing rodeo and bull riding competitions for many years.
As the size of the Corry-based team had grown over the years, the agency relocated in 2010 to its current location. Now, the agency can be found on Corry's main thoroughfare, 19 N. Center Street, in the heart of the downtown business sector.
Fox Family Insurance joined the Rossbacher team in 2012, bringing the experience of Susan (Fox) Dubrosky, Harold Fox, and Beth (Fox) Dean. They continue their family's multi-generational history of service to the Corry area.
In 2013, Rossbacher had the opportunity to expand its geographic reach by acquiring the Urban Insurance Agency, located in Seneca, PA, formerly owned by Clem Urban and subsequently by his son, Chris Urban. The family-run venture was primarily a personal lines agency.
In 2014, Rossbacher was selected to perpetuate Seneca Insurance and Full Service Notary, after the death of founder Dan Estadt. Dan's operation was just a few miles away from the Urban agency.
Today, the Urban and Seneca agencies are combined to serve customers better and are located at the intersection of Route 257 and Route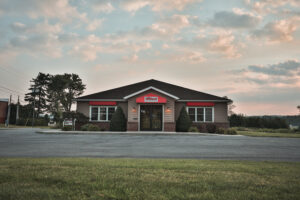 322 in Cranberry Township, Venango County. The agency continues its traditions of service to personal lines customers, as well as providing another viable option for the businesses of the area by drawing on Rossbacher's historical expertise in commercial insurance.
In December of 2015, Jeff Davis chose Rossbacher to continue servicing his customers as he contemplated retirement from his family business, Horton J. Davis & Son, Inc. of Corry, which had a five-generations-long record of providing insurance to the local community. This agency was believed to be the oldest family-owned insurance agency in the state of Pennsylvania.
2020 was a year of change for many businesses, but turned out to be a year of tremendous growth for Rossbacher Insurance. In July, the purchase of Williams Insurance Agency in Oil City, PA was finalized. This acquisition proved Rossbacher's commitment to serving the insurance needs of the Venango County area. 
Closing out 2021, the company once again made the decision to expand. In December, the purchase of the Eades Insurance Agency in North East, PA was complete. Ralph and Diana Eades retired January 1, 2022 after 27 years in business. The Eades Agency had a business model that closely resembled the Rossbacher approach. Resulting in a smooth seamless transition for the Eades clients. The acquisition continues Rossbacher's dedication to Erie County and its small town roots. 
While the faces have changed over the years, the philosophy remains the same – providing great service to customers and taking an active role in its communities. Rossbacher sponsors many local events and sporting teams and proactively supports other local businesses. Just as Richard Rossbacher had done, many team members play an active role in the community by serving as board representatives, coaches and advocates. Rossbacher strives to be good citizens while offering unmatched personal service and policies at competitive rates that provide customers the best protection at the time of a claim.